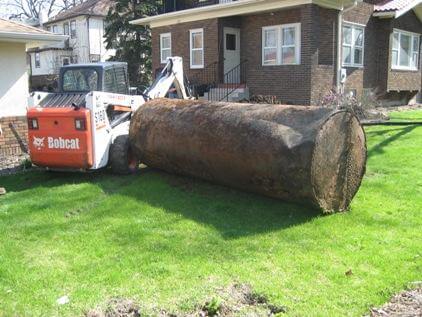 A former North Vancouver couple have been ordered to pay $37,000 to the people who bought their home after a judge determined they deliberately concealed knowledge of a buried oil tank on their property.
The B.C. Supreme Court ordered the former owners to cover the costs of removing the underground oil tank and cleaning up the soil that had been contaminated by leaking oil.
The judge ruled the sellers were responsible for the cleanup, even though they had never used the oil tank.
The current owners bought the house in 2001, but didn't discover the underground oil tank until 2016, when they dug it up and had to pay for cleanup of the contaminated soil.
The former owners, who bought the house in 1976, maintained they were not aware of the tank or any contamination, so shouldn't be held responsible for it.
They said they removed an oil tank inside the house and converted the heating system to natural gas shortly after buying it, decades ago.
They claim that it never occured to them to ask about underground storage tanks because these were not generally the subject of concerns in the 1970's. They argued the tank was a case of buyer beware.
This is usually the case, except in instances where the sellers of a property have actively concealed or misrepresented the defect.
The current owners explained to the judge that excavation of the tank revealed its vent pipe was within inches of both an irrigation system and a sewer line on the property, which the seller, a retired plumber and gasfitter had installed both system, and would have seen.
The judge agreed that the seller either knew or had very good reason to believe there was an underground storage tank on the property and was ordered to pay the $37,000 clean up.