We all heard and read the news about the sales of residential homes to foreign buyers, mainly from China, had dropped almost complelely with the introduction of Premier Clark's new non-resident property transfer tax of 15%.
It is interesting is to see the trend in purchases of residential homes in Metro Vancouver by foreign buyers picking up steam again.
For Richmond, the count of "Foreign Involvement Transaction" for June and July, 2016 was recorded as 115 and 216 respectively. Meaning, there were 115 residential property sales to foreigners in June and 216 in July.
Upon the introduction of the new 15% tax in August 2nd, the number of residential property purchases in Richmond by foreigners dropped to only 12.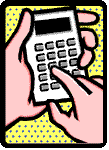 However, September statistics showed the number of Foreign Involvement Transactions almost tripled to 30 and in October showed 54 sales, bringing to the government over $5 million additional tax dollars.
Remember the "flight" of foreign buyers to Kelowna and Victoria. The report shows a pick up of sales in August, after the introduction of the tax, but the number of sales in September and October to foreign buyers fell below the number of sales June and July.
To read the government's recent data for other municipalities in BC click on the link below.
Bill de Mooy - Kazamea Real Estate Group
Macdonald Realty Westmar
604-274-2222
https://catalogue.data.gov.bc.ca/dataset/property-transfer-tax-data/resource/e005f349-f908-46f8-a573-75d4e8d32b6a