What I Saw for $1,699,000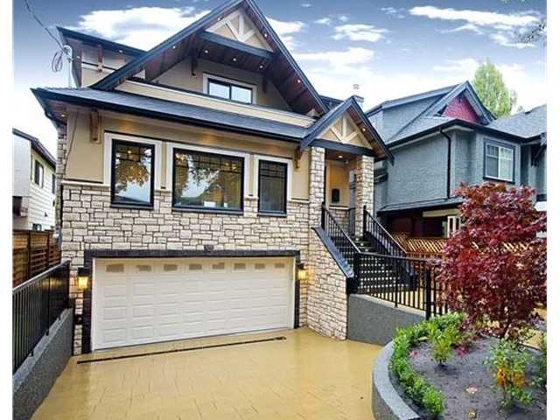 To compare what $1,699,000 would get, I looked at a few homes including this one near Fraser and E. 21st. Met the listing agent, Raj. Very nice Realtor (but I'm biased). He explained that the home is like a 'westside' home. A 33' x 122' lot. No lane.
It appears luxurious, no doubt.
An amazing list of features were pointed out to me, including, lighting on each step outside and inside at surprisingly high cost. Incredibly detailed ceilings, crafted kitchen with 3 bedrooms upstairs, each with an ensuite. Speaking of ensuites. The master bedroom ensuite has a shower fit for a king and queen. Pure sensuous luxury. (I had to be dragged out of the shower... kidding).
Parking is a double garage at the front of the house but tucked under so as not to be vulgar. Handy for our less than sunny days to keep you warm and dry when stepping out of your car. A heat pump with central air conditioning adds to your comfort.
As most homes built today, this is equipped with a 2 bedroom (legal) suite.
To see this home and others like it, contact me.
Bill de Mooy